services
...innovative web design and reliable solutions
At Tyrone Design we work with different clients in different ways. Whether it is taking a project from concept to completion, or simply providing additional services to an existing project, we can help. Among our designers' talents are the ability and willingness to let your business needs guide their imaginations. The creative process that we follow produces a design that's specific to your business objectives and requirements whilst remaining true to current design trends, best practice, usability and web standards. Please visit our portfolio page for recent examples of our work.
web design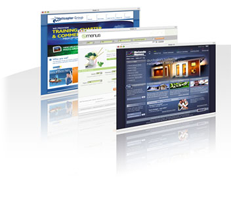 Your website is the face of your business, creating the crucial first impression in the mind of a prospective client. The design of a website displays how you do business. We ensure that you take your business a step further by creating a professional look and feel to establish a positive impression among your clients.

domain registration
brochure websites
Google friendly design
e-commerce solutions
content management systems
analytics and reports
intranet design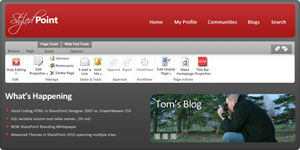 Improve efficiency in your organisation by enabling your staff to communicate and collaborate more effectively with the latest in Microsoft SharePoint technologies. Our affordable and scalable solutions include:
bespoke intranet design
document management
forms and workflows
custom UI branding
end user training
hosting services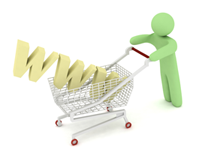 As the task of running a successful online business increases in complexity, the importance of having a stable foundation for your web presence becomes more and more essential. Tyrone Design offer a wide variety of affordable web hosting solutions specifically tailored to meet your needs.
domain hosting
dns management
POP email hosting
remote email access
secure website hosting